Guest post by All About Trends,
The following is a snippet from today's premium update from All About Trends. Subscribers receive daily commentary and a weekend wrap-up. Experience our accurate market analysis, trading methodology, and stock selection to raise your equity curve for only $20 for the first two months. That is an incredible deal, but before you spend money, give our free newsletter a try (sign up below). Or if you are ready to see what we have to offer
sign up here.
"Take it easy

here as we are going into a holiday and there is no sense in ruining your holiday by over-trading.
In addition to that tomorrow the volume drops off even more which can lead to price movements being amplified and that means both directions so keep that in mind.
Over the last few weeks we've been talking about taking it easy and raising some cash if you've been in tandem with us today is basically a non event because we have two small positions and a boat load of cash.
So, we'll sit down to a feast. And we'll feast, and we'll feast. And we'll feast, feast, feast, feast! we'll feast on Who pudding and rare Who roast beast. Because the markets are talking just take a look at the feast.
While the Grinch stole the day he actually did us a favor and below is why we like him. Why? just look at the index charts below.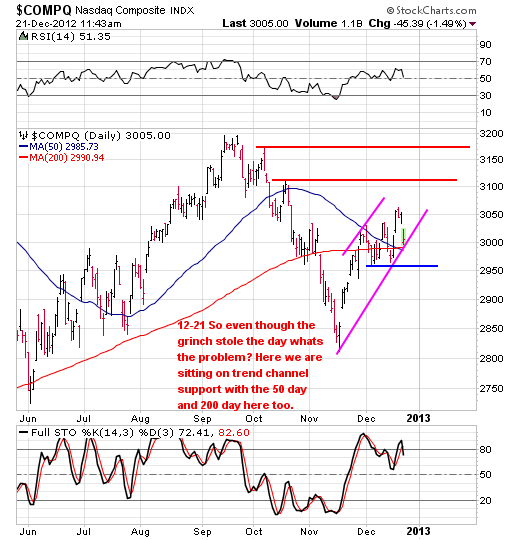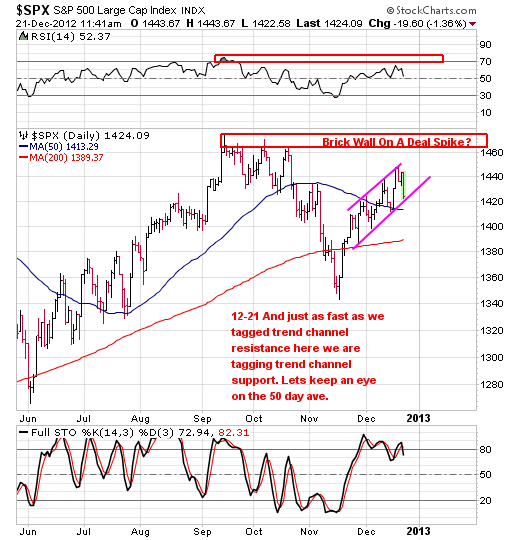 For now the trend channels are intact. Now in the event of pre-holiday trade (which we are in) where moves get amplified in both directions and we were to break the trend channels to the downside? Well there are supports and the 50 day (SPX) even just below.
In addition to the current daily index charts? We talked about

"What Do I Need To See To Make Me Take A Trade On The Long Side"

that being Pullback Off Highs (POHs) and sure enough take a look at the names below as here comes the feast.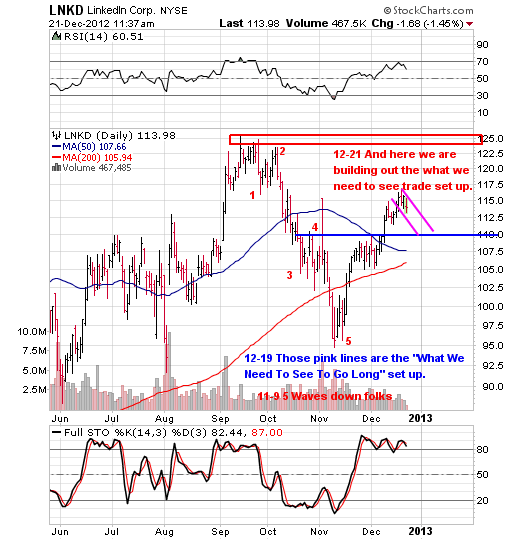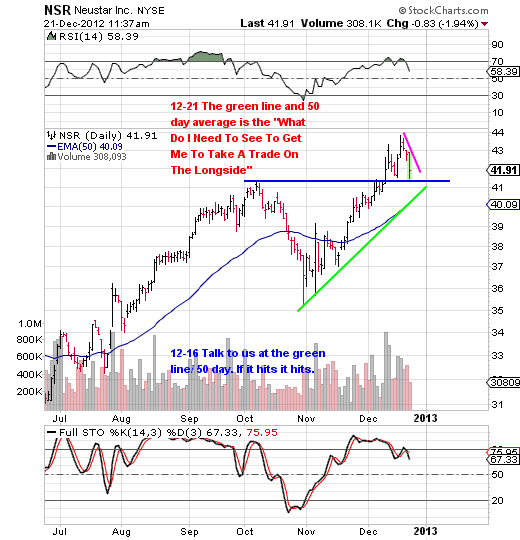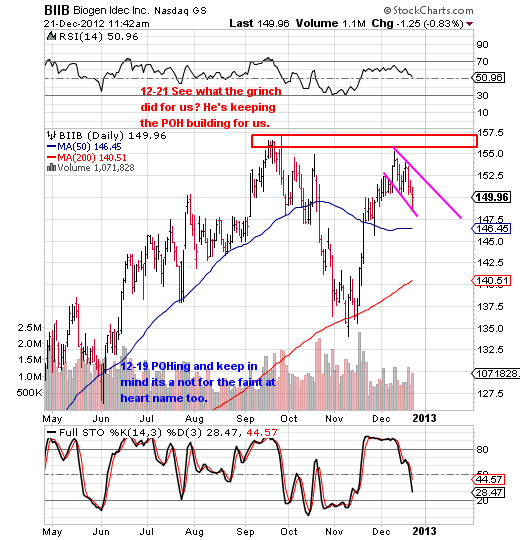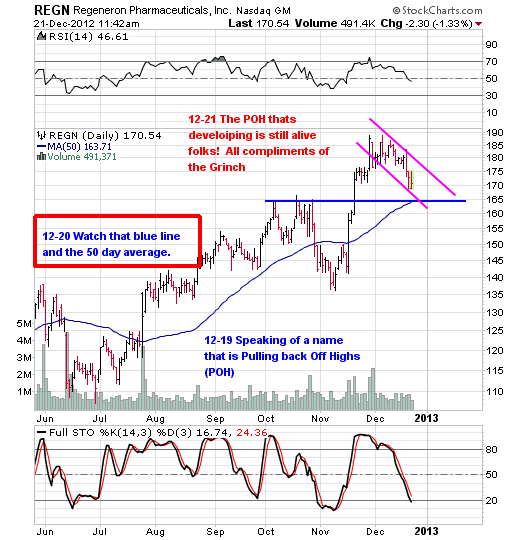 It's all about perception, all based upon trading what we see and our centering statement above being what we need to see. If your perception is everything stinks out there then so be it it does based upon your perception, that is your perception and who are we to say otherwise. For us it's all about being opportunists and being committed to our goals regardless of when the market throws a punch or not, if we get punched in the face a few times? Not a big deal just ask Rocky Balboa. But heck we are stacked in cash anyway and if you've been following along then so are you.
So today you can choose (because a big part of life is a choice you know), you can choose to say it's a horrible day cause of the Grinch (Washington) or you can choose to be an opportunist and trade what you see all opinions aside.
IF that is your perception? Then we have names on the watch list as shown above that we'll want to consider when nobody is looking on Monday the 24th which is a half a day in the markets. So based upon the above? Here's to a down open come Monday.
Don't forget -- Your perception tends to create your reality!
Ever hear the phrase ATTITUDE IS EVERYTHING?
You can try All About Trends for just ten bucks a month for the
first two months sign up here
.
or
Use the form below to sign up for All About Trends free newsletter with charts like these. If you would like to learn more about their premium service
click here
.