The following is All About Trends Free newsletter, sent once a week. Make sure you sign up for their free newsletter so you can get these straight to your email box. To sign up, scroll all the way to the bottom of this post and fill out the form. I
f you previously signed up a while back, re-sign up using the form below, as Chart Learning members have a different newsletter now
.
As you can see below every index we follow is either at a resistance level or a trend channel resistance level.

T

his technically speaking bodes well for a pullback. IF IF IF we continue the current UNREAL DON'T BLINK script it means we pullback for a day or two and it's in that pullback that we use it to pick off some names on the long side in standard one step at a time fashion.
Buy the dips, sell the rips in the short term and we've just ripped so bring on the dip.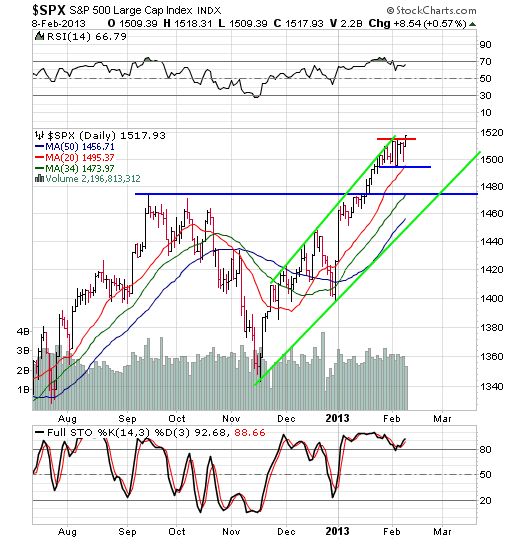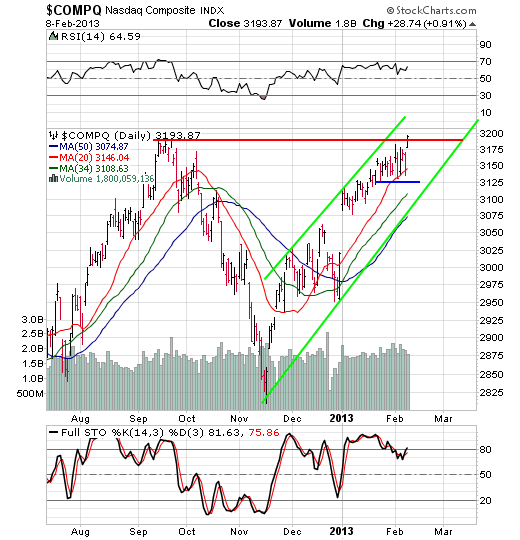 IBM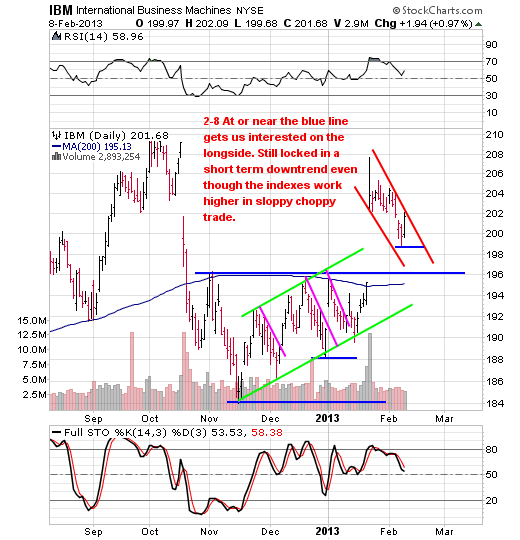 2-10 With IBM any weakness and we'd be willing to take a "Be There" trade from here.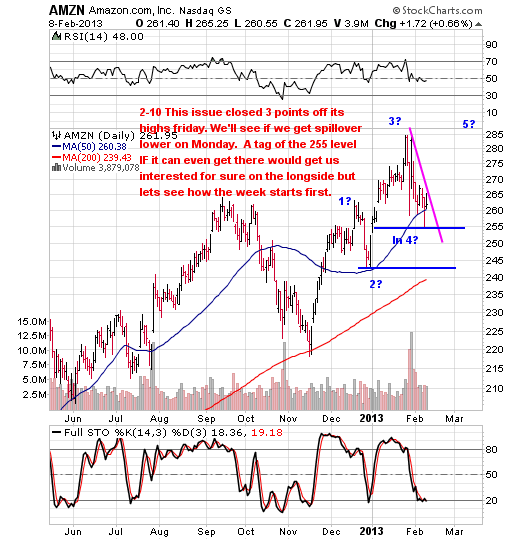 In addition to IBM and AMZN, we have

11

other great looking stocks on the watch list for our paying subscribers that are pulling back in orderly form to areas of support -- this sets

up low risk buy points for us.
Use the form below to sign up for All About Trends free newsletter with charts like these. If you would like to learn more about their premium service click here.