by All About Trends
The following is an excerpt from All About Trends Premium newsletter, sent every day. Sign up for a free 15 day trial
click here
(no credit card required)
.
This may be your last weekend to buy leading stocks at low risk entry points before the market and stocks get extended and too far away from lower risk entry points.
We are going to buy or add to positions in 9 leading stocks come

Monday

, so now's your chance!
"With the indexes having pulled back the past 7 trading sessions, it's set up a big list of leading stocks that have formed bullish Pullback Off Highs patterns -- your chance to buy them at low risk entry points."
We then had for our paying subscribers a list of 14 leading stocks that have set up low risk entry points.
Last week before the market tagged key support zones that we talk about every day we released a special report on :
Using trend channels, lateral supports and the 50 day average to define ones risk.
Then the market found support at two of those levels -- trend channel and the 50-day moving average:
BLK as shown in last week's special report to you: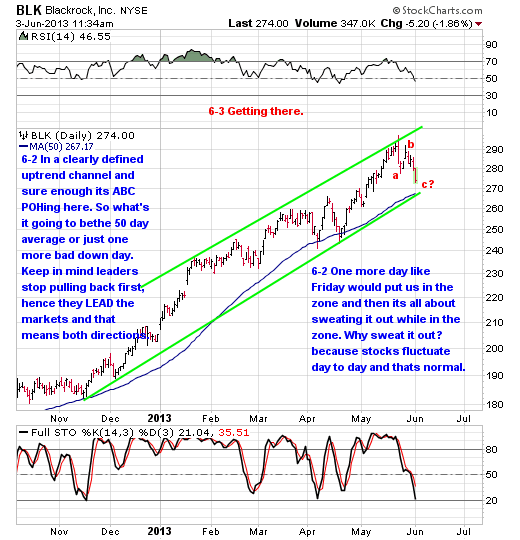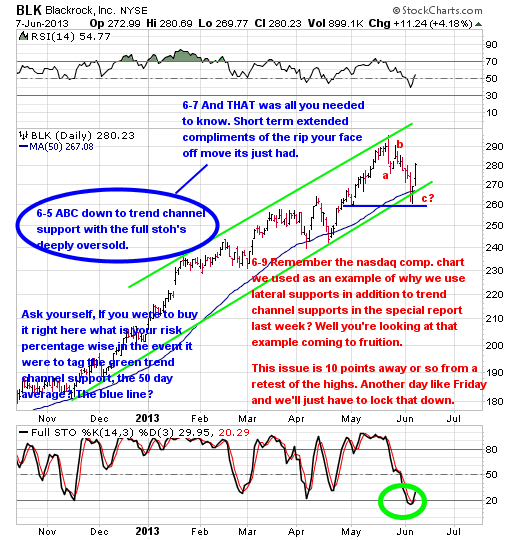 LL is another stock that's done nothing but rocket off of support in tandem with the indexes. We issued a Trade Trigger email alert to our paying subscribers to buy it at $78.67: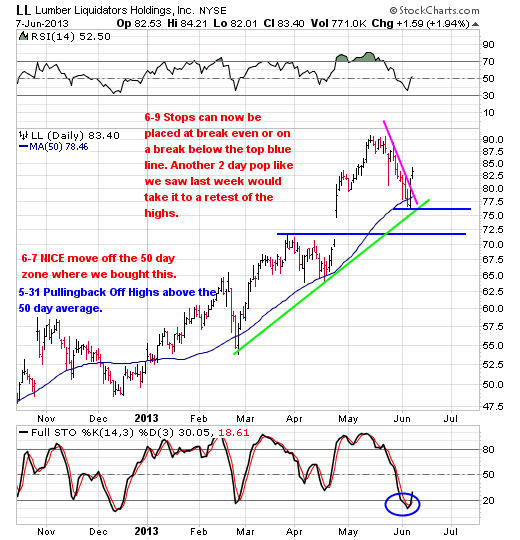 THIS MAY BE YOUR LAST CHANCE TO BUY LEADING STOCKS AT LOW RISK ENTRY POINTS
Come

Monday

we are likely to buy or add to positions in 9 more stocks.
Don't let another week go by and read about our success after the fact.
THE MARKET WAITS FOR NO ONE!!!
Sign up for a free 15 day trial
click here
(no credit card required)
.